Developed by a Harvard Affiliated Physician
OmegaBrite is an extremely pure, high EPA, pharmaceutical quality 90% Omega-3 fatty acid supplement. Scientifically formulated by Dr. Carol Locke while on faculty of Harvard Medical School, OmegaBrite has set the Gold Standard for 17 years in the omega-3 industry for science, concentration, and purity.
Our Products
Receive a 10% discount when you choose an item with the word
"AutoRefill" to sign up for a monthly automatic shipment and charge!*
*Terms and Conditions apply.
/fusion_text]
OmegaBrite is a Member of
OmegaBrite Benefits
OmegaBrite is an advanced Omega 3 fish oil formula with pharmaceutical quality.
Our extremely pure 90% omega-3 fish oil supplement has been scientifically formulated to promote several health benefits: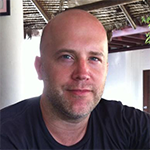 "I've been taking OmegaBrite for a couple of months now and I've really noticed an improvement in my skin and a reduction of joint pain and stiffness. As someone who suffers from psoriatic arthritis, I am always looking for ways to improve my condition. OmegaBrite is the best fish oil supplement I have tried and has really helped with my inflammation."